COM_NEOBESTPRACTICES_ITEM_INNOVATION_REV3
A lasting and close relationship with API RESTAURATION's suppliers
5. Fair Operating Practices
Responsible purchasing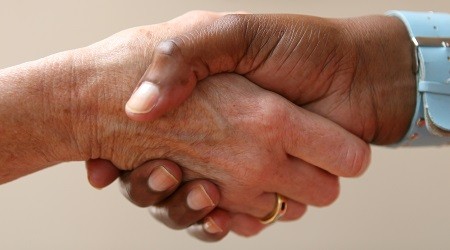 Context
API Restauration is a mass catering company founded in 1956. Today, it owns 34 central kitchens, more than 1,000 restaurants and 35 regional offices in France and Belgium.In line with its responsible approach, API promotes local purchases and creates lasting bonds with its suppliers.
Objectives
To reduce the carbon footprint
To use fresh products
To create lasting partnerships
To make local employment more dynamic
APPROACH
Local supply:- API does not have a central purchasing organization. The purchase department, located at the headquarters, lists the local suppliers and negotiates prices, but the chefs deal with the purchases – from local producers as a priority – based on this referencing. - API favors local purchasing: to ensure a local and regular supply, annual market agreements are signed with the regional Chambers of Agriculture [the body responsible for the agricultural interests of a département]. In addition, since January 2011, partnership agreements have been implemented directly between API and local producers in each region. - API leads meetings with the Chambers of Agriculture and the networks of local organic producers. Lasting relationships:- Most of API's suppliers are long-standing partners, some since the beginnings of the company in mass catering in the 1960's. - API works in a transparent manner with the suppliers from the same sector, selected on different criteria (proximity, quality, prices) in order to promote local employment. It also works with reintegration companies.
CONTRIBUTION TO COMPANY PERFORMANCE
- Growth in turnover: +8% in 2012, +11.6% in 2011- Differentiating key factor on a commercial level
Benefits
- Reduction of the carbon footprint related to product deliveries- Creation of a social bond between the guests, the cook and the producer (around activities with local products)- Making the regional economy more dynamic